Back in stock - thank you
Now open your email inbox!
Page Anchor is the perfect gift for the bookworm in your life. No matter if he or she mostly reads while eating, cooking, studying or taking notes.
Be first to know when we're back in stock

Get a limited special deal

Best deals will sell out quickly Gift Bundles - additional 10% off with code 'PREORDER'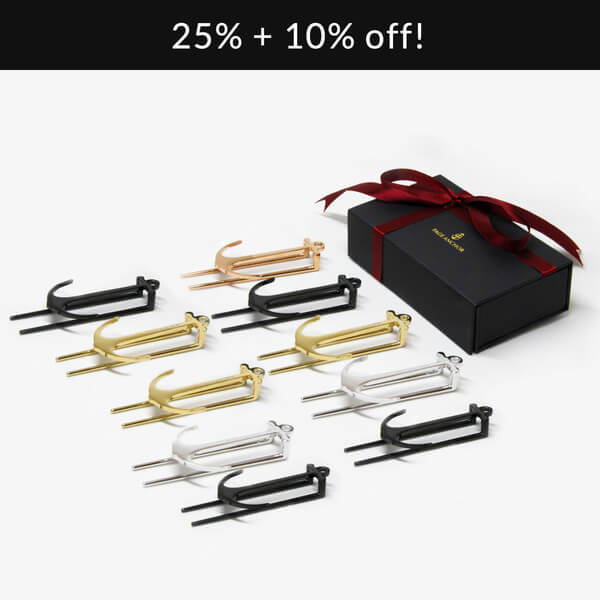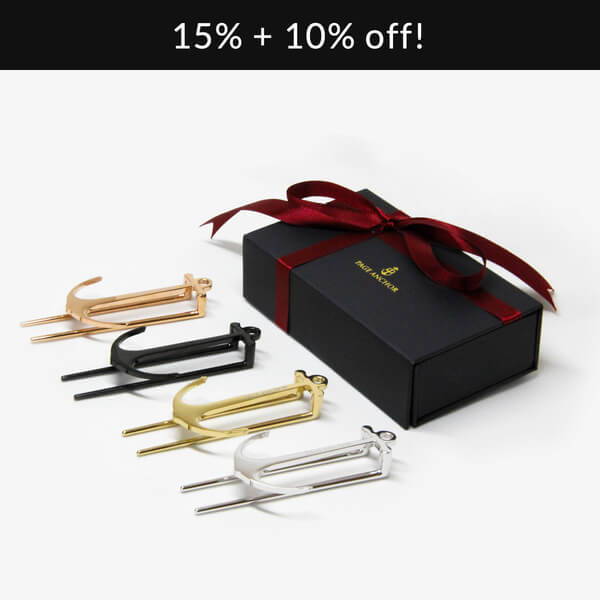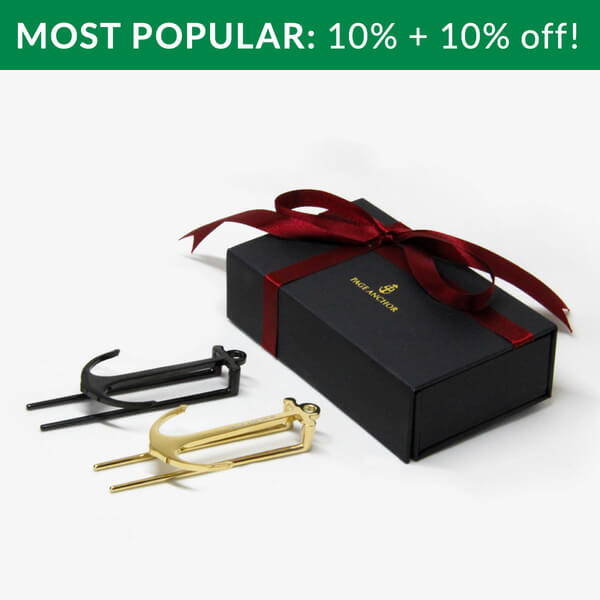 Single products - 10% off with code 'PREORDER'
Created in our small design studio in Sweden, Page Anchor is a premium-grade anchor bookmark that prevents your book from closing.
Popular gift for students & bookworms.
Works with any book size and type.
Doesn't damage your book's spine.
Switch pages without fully detaching it.
What 2 of our 5700+ users say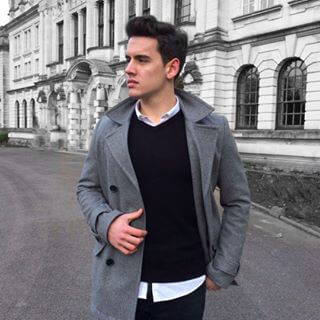 Solid quality, beautiful design and a very useful product overall.
I honestly can't imagine studying or reading a book without it now!

Our highly limited deals that will run out of stock early.
About Page Anchor & our vision
Inspired by the calmness of the Swedish country side, we designed Page Anchor from the bottom up, obsessed with continuously iterating to make sure that the products could uphold our strict standards. At the point of our Kickstarter campaign last year, 2 years of tweaking had been put into the product. The final version features a seamless body crafted in the finest 316L stainless steel. We finish every anchor with a layer of precious metals and a rigorous hand-polish, resulting in its timeless and elegant appearance. 
Page Anchor is our way of incentivising the world to take a break and be more mindful. Our mission is ultimately to make reading more relaxed and enjoyable through elegant and functional design. 
I hesitated buying the Page Anchor because of the cost but I am happy that I took a chance.

Probably the most special bookish item you could get as a reader. Worth every dollar!

Which Page Anchor is your favorite?
An elegant tool to transform the way you read. By removing the need to push books open with your thumb, it elevates the experience of using everything from hardcover and paperback books, to journals and cookbooks.